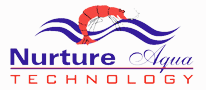 BACTOVIRNICexcellent water disinfectant,combination of potassium monopersulphate with Malic acid etc.Destroys minor families of bacteria and virus.bactovirnil can be used safely in aquaculture water treatement,livestock terminal,aerial disinfection,water sanitation etc.
COMPOSITION
Potas siurn'Monopersulph ate
Sodium Dodecyl benzene Sulphonate
MalicAcid etc.BENEFITS
BENEFITS
Improve water quality.
Anewest disinfectant for killing virus and bacteria.
Against a broad spectrum of bacte ria and virus.
Use to preve nt and treat diseases cause from pathogenic bacteria and virus.
Active in hardness and seawater.
Low effect with plankton, disso lve oxygen and water quality.
Safety for shrimp,farmers and environment.